Welcome! Govche India Pvt Ltd.
Govche is committed to conducting business in Statutory compliance and providing services related to Tax, obtaining licenses and registrations for running business. Govche is web portal of Govche India Private Limited with operations since 2007. Govche is one stop business setup and consulting company, managed by specialized team of Business Analysts,Company Secretaries, Chartered Accountants, Corporate Lawyers and Financial Professionals company headquartered in Chennai, India. Having known for our quality of services, delivering the projects on time, we have clients spread across the globe.
Our Banking Partners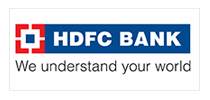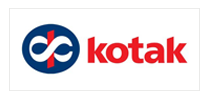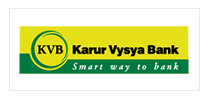 Our dedicated employees are happy to assist you with know-how and experience in your daily business.
CRM Software Development

If you need a wide reach, you should never convince on the process of Android Application Development as it holds huge users. It avails your business organization or enterprise in its coherent industry.

GST Software Development

Developing iOS is not as simple as you guess. Many applications would get stuck up in the approval session. We develop an iOS application favoring the approval community and attracts the user by its UI.

Billing Software Development

The interface of the website directly proportional to the deals and leads. E-Commerce Development team at Govche think analytically from the user point-of-view to increase your shares on the market.

Guaranteed SEO Services

To sustain in Google's top order results, your website should rock in all aspects of SEO. Technicians at Govche handled different types of website and proved they are capable of positioning the website at top.

Mobile Apps Development

We develop the website with a better UI where the user would easily get attached to the services. Our developer keeps their promise and delivers the website on the right time without convincing in quality.

Web Development Service

To check all the log and to maintain an easy interaction, we offer individual user profile. It also act as a medium for the future collaboration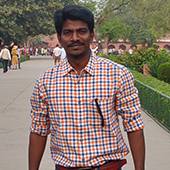 Rajesh Ravichandran
It was a very nice experience with Govche.. they were very polite in discussions at the same time they too agressive in work... they superbly explained about the process which involves in our demand and handled it very professionally.. final they done the same
Shiva
I came to know about Govche by search engine when I wanted to get my company registration on line and they made my company registration so fast and very efficient way and above all their service is Genuine. I appreciate all the staff's those who handled my registration and I would strongly recommend Govche to everyone those need their service.
Ramalingam

-
Smooth and hassle free experience with Govche Team. My point of contact Mr. Sethu from Customer Support was courteous and professional at all times. He always kept me in the loop via mails and regular update calls, which was very helpful. If you're giving Govche a call ask for him to handle your account.